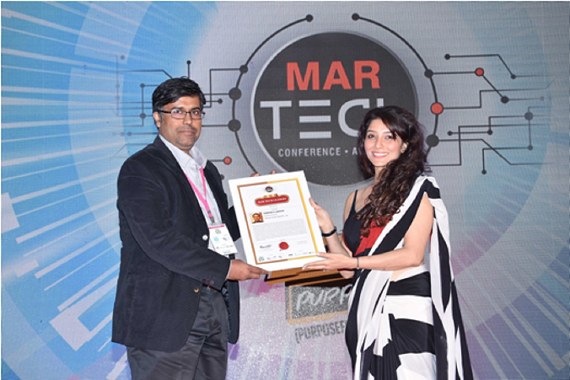 MiracleCartes ( Regd. as Miracle Smart Card Pvt. Ltd.) , a Saas Based Loyalty Solution Provider is pleased to announce that it has been recognized with the Most Influential Marketing Technology Leaders award, by World Marketing Congress.
Mr. Rakesh Jadhav, Founder & Director, has been awarded as one of the "Most Influential Martech Leaders" by the World Marketing Congress. Rakesh is responsible for the overall vision and growth of the company. This involves creating the right environment for developing and implementing the product as well as developing partners both in India and abroad.
The "Most Influential Martech Leaders" award is presented to leaders who bring in strategic insights and have created differentiated and innovative marketing solutions which address the WHY , the HOW and the WHAT for businesses in that order! The awardees were evaluated by an accomplished jury comprising of highly qualified research specialists and senior professionals from across the globe.
On receiving the award, Rakesh said, "It is indeed a privilege for us at MiracleCartes to receive this award. This recognition is testimony to the fact that we are moving in the right direction in chosen space which focuses on creating `Life Time Customers' considered as lifeline for any business." He dedicates this award to his team and partners who help translate the company's vision! "