At Miraclecartes, we

Enhance

Transform

Customer Engagement
Let's Create Customers for Life – the Lifeline of your Business!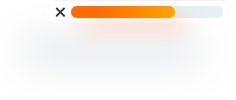 MiracleCartes (registered as Miracle Smart Card Pvt. Ltd.), a Marketing Technology Product company began it's journey around 10+ years ago, in Pune – India. With a clear focus to be in the chosen area of business, we have developed a proprietary customer retention platform to help businesses to identify and nurture their customers.





Customers enrolled in the Client's Loyalty Program
Transactions of Customers

Loyalty Points Earned and Redeemed
"A team is not a group of people who work together. A team is a group of people who trust each other – Simon Sinek"