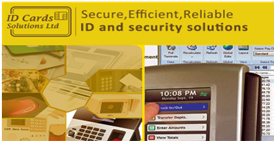 MiracleCartes has created another milestone in their effort to take their solution to different shores.
ID Cards Solutions Ltd. (IDC) a leading ID cards and security company in Tanzania has partnered with MiracleCartes to resell iGainSpark – a flagship Loyalty Solution of MiracleCartes.
Mr. Josh Miranji, Director at IDC, says this partnership will help thier organization two fold i.e. Firstly, it will add into as a key solution portfolio for their foray into Retail sector and secondly it will also help them to get the first mover advantage to tap the fragmented but lucrative SMB sector for Loyalty.
MiracleCartes's Founder & Director , Rakesh Jadhav , is excited with this partnership as he looks at this as another strong and established presence in African Continent ( specifically for the east coast of Africa). MiracleCartes already has presence in West Africa.
ID Cards Solutions Ltd is a household name in Tanzania in provision of secure, efficient, reliable Identification and Security solutions. Over the years they have grown from being just a cards printing and Personalization bureau to being a solutions provider to myriad Identification and Security needs incorporating state of the art technologies. In pursuit of this growth, they have provided solutions to multiple sectors among them, Banking, Healthcare, Education, Insurance, Telecommunication, to mention a few. This current partnership with MiracleCartes embarks their journey to enter new and exciting areas of doing loyalty business in Retail Sector.