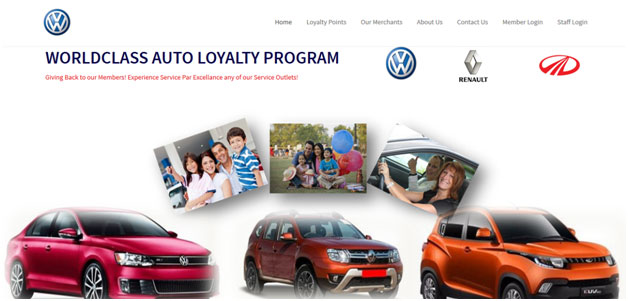 Delhi based World-Class Automobiles Pvt. Ltd. , with total 12 outlets ( showroom &service centers ) in and around Delhi have selected MiracleCartes's iGainSpark solution for implementing their unique Loyalty Program for it's Customers.
World-Class Automobiles Pvt. Ltd., an established auto service provider, well known for it's excellent service for Car manufacturers like Volkswagen,Renault and Mahindra & Mahindra is launching a "Privileged Loyalty Program" for it's Customers. Through the Loyalty program they plan to provide interesting and exquisitely crafted offers and value added services to their Loyal Customers. The Startup benefits and On going offers with and redemption of points and automated surprise package benefits for the customers will definitely enable to engage with their customers on a continuous basis.
The Managing Director of World-Class Automobiles Pvt . Ltd., Mr. Alok Singhania is confident that the Loyalty Program will help them improve customer engagement resulting in creating goodwill ambassadors for World-Class Auto.